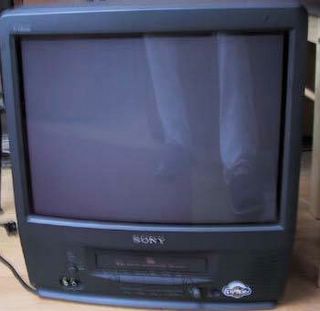 I was reading on AutoBlog that TopGear, the BBC automotive series was going to be on the Discovery channel tonight at 6pm and it got me thinking. Saturdays and Sundays are my days off and I spend a good part of them watching Spike TV's PowerBlock and Speed Channel's Castrol Engine Block. I've always watched any TV show about cars, just like many of you.
So I wanted to list the ones I've seen and comment on them in no particular order. Some have been taken off the air and others should be.
Autoline Detroit
airs on Sunday mornings on Speed, this show is a discussion show where industry insiders and automotive journalists discuss new car releases, future models, automotive trends and tchnology and key people in the industry. It can be a little dry sometimes, but overall a very informative show and one I look forward to.
AutoWeek,
no longer on the air, but was on Speed and was absolutely one of the best on.
Like the magazine, I looked forward to this show weekly and was driven nuts, by Speed constantly shifting it around. It was a big mistake to let this one go.
MotorWeek
, originally aired on PBS and produced by a Maryland Public Telivision Station. This show carried me through the 80's and 90's the dark ages of automotive television. It was on Speed channel for a while, but I no longer see it there. That's a shame, this was the best TV show on in America hands down. Their automotive news and reviews were well done and Craig Singhaus' pieces were always interesting.
Car and Driver Television
airs on Spike as part of their PowerBlock. Now that AutoWeek and MotorWeek are not around, this is the best Car news show on. They obviously have a bias toward Honda and BMW, much like the magazine, but they are still heads above the rest.
Fifth Gear/ TopGear
. This show, which debuted on Discovery this week as a one hour show, was originally a half hour show. I first caught this on the Internet, after my brother told me about it and then it aired on Speed for a while as Fifth Gear. Usually we see them months after their original air date on BBC, but still a refreshing and interesting show. I've noticed the latest edition has an all new staff, that's a shame, as I always looked forward to Tiff's test drives. But I will watch this new version and give it a chance.
My Classic Car
with Dennis Gage, is a great show. I wish Dennis would clip that mustache, but aside from that, no complaints. I first caught this show on PBS and then it moved to Speed. It takes quite a while for new episodes to air, but it's worth the wait to see the coverage of different events and rides in rare classics.
Two Guys Garage
on Speed. This show with Sam Memolo was originally called Shade Tree Mechanic and again aired on PBS when I first saw it. There are now three guys, but they haven't changed the name. I enjoy this show, for it's lack of hype and laid back pace.
Popular Hot Rodding TV
, from Spike TV, when it was called TNN or The Nashville Network, with Cam and Dean. This was crap plain and simple. Too much goofing off between the boys and not enough cars. I didn't want to watch these two fools race motorized bar stools. Good move canceling this one.
Hot Rod TV
, with Dave McClenon, didn't last long after reclaiming the name from the guys at Horsepower TV. It wasn't horrible, but how many camaros can you drool over guys. Another one not many will miss.
Horsepower TV
, formerly Hot Rod TV on Spike, started in the early days of TNN also. In the begining they should have called it Chevelle TV, but they've learned to balance the show. They have features on Chevy, Ford, Mopar and even the ocassional Honda. This show has come a long way and the guys Joe and Chuck have learned from the boys of PHR TV to play down the jokes.
Trucks
, also on Spike and a veteran of the TNN days, this show started out with two guys, Stacy David the mechanic and the prety boy. But after the first season they got wise and dumped the other guy and let the Good Ole Boy have his way. This guy can come across a little country sometimes, but what the hell, they have some interesting projects from all the major manufacturers and alot of good tech tips.
Chop Cut Rebuild
or CCR TV, thank god this stinking pile is off the air. I don't know who thought this one up, but it was for people suffering ADD not for car guys. They would have several teams working on different project vehicles ranging from a restoration of George Barris' SuperVan to a Chevelle project or a Ford Ranger rebuild. The cars weren't that disinteresting, it was the way it was edited and the fact that with so many projects going on it was hard to follow any one to completion. Bad idea terrible host.
Rides
on TLC with Jason Priestly is one I can take or leave. Each show is a little different. Sometimes they will profile a car or a person and other times they will look at a facet of automotive culture. They've done shows on drifting and Rat Rods as well as following Chris Titus on the Hot Rod Power Tour. They've done pieces on Ford's Cobra and GR-1 as well as the GT and Multimatic Grand Am Mustang. It's not the worst on TV and I was surprised at Jason Priestly. Not bad, I'll keep watching this one.
Pimp My Ride
on MTV. Now you may be shocked to hear that I like this one. I'm not fan of Xibit, never heard of him before this show. But it can be fun and it's only a half hour.
Unique Whips
on Speed. This show which follows the crew at Unique Automotive from Long Island as they customize cars for recording artist and sports figures is mostly a dud. They don't customize much, unless putting a speaker box and a set of 22's on an Escalade is custom.
You can tell they ham it up for the camera too much and Will Castro doesn't lift a finger in the shop except to yell at the crew and suck up to the stars. I pass on this one.
Car Crazy
with Barry Maguire on Speed. This one is a snorer. But hell if I had as much money as him, they'd let me talk too.
Xtreme 4X4
is a new one to the PowerBlock on Spike and looks promising. They have a guy and girl team, very Gen Y working on off road rigs. Sometimes a Ford, sometimes not, but they do some interesting builds and have cool footage of rock crawling competitions.
Overhaulin
on TLC. While I think Chip Foose is a talented guy, I could do without all of the strained gags on the owners. Chip build cars and stop putting on wigs and fake teeth. It's not the best of automotive TV, but I do watch. Very Chevy dominated which can be a shame, but overall worth the look.
Ride with Funkmaster Flex
is on Spike TV on Saturday nights. I'm not a big fan of the Hip Hop culture, but if there isn't anything else on I will watch this. He's had some interesting shows and interviews. He interviewed Carol Shelby inside his Los Angeles facility with all of those cool cars in the background and didn't run over with the camera. Well, he's a professional and was probably in awe of Shelby. One interesting factor for me, is that Funk lives locally and sometimes films pieces around here. I frequently see some his private cars being trucked around here for work, like his Starsky and Hutch Torino and 66 Impala. Again, much like Pimp my Ride, I watch it, even if it isn't directed towards old guys like me.
American Muscle Car
also on Speed is an interesting show that hilights manufacturers or models from the Muscle Car era. Most of the shows are reruns, but still worth a look.
Full Throttle
on the History Channel pits two teams against each other modifying and then racing identical or closely matched cars. They did and episode featuring a Ranchero against an El Camino and another with Pacer Vs Gremlin. I remember these guys, the twins from another show that went off the air from Spike, but can't remember the name. They specialize in tuner cars and have their own shop in California called Twins Turbo. If anyone remembers the name, let me know.
AutoManiac
with Bill Goldberg the former wrestler. I've only seen 2 episodes of this show, so it's a little premature to rip into it, but let's give it some time.
Automobile
on History channel. This was a very good series telling the histroy of a company or model of car. Very well done, but haven't seen any new episodes in years.
Dream Car Garage,
is a Canadian import show on Speed. They show restoration and upgrades to classic cars, very often Muscle Cars. Not one of my favorites, but well done.
Sport Car Revolution,
done by the same crew and host of Dream Car focuses on more modern cars, both American and Foreign and is actually becoming one of my favorite shows. Sean Highland of Mod Motor Fame is heavily featured in the show. They currently are working on a couple of Mustangs and the show is very well done.
Tuner Transformation
is another Canadian import, that I'm glad to see off the air.
They would get a car from someone and with an unknown budget modify it and surprise the owner. Crap pure and simple. Hell their experts farmed out much of the work anyway.
Nopi Tunervision
is your show if you are 14 . I know it's on Speed now, but don't know if it might have been on another channel origianlly. It's the Fast and the Furious with a beauty contest. Too much X-Box and foam dancing for my old eyes.
Pinks ,
this one's brand spanking new, just saw the replay of premier episode and what a total piece of crap. The premise is interesting, they get two racers to put up the "pink slips" of their cars and race, winner taking home both cars. The commerical was cool, but the reality was not.
I don't know where they got this guy that hosts, but he sounds more like the host of Survivor than a car guy. The two drivers sign over the registration of their cars to the show before hand so they can't back out, then they meet and negotiate handicaps for the race. If you haven't seen this turd, don't bother. I've read online that the producers want to expand this beyond cars to include motorcycles, boats and what ever they can get. Maybe that's because not many are willing to loose their cars or maybe it's because the producers aren't really bright. I don't know, I don't care.
American Hot Rod
which shows the inner workings of Boyd Coddington's Hot Rod Shop seemed very promising when it started, but degraded into more of a soap opera than a car show. If Boyd Coddington's shop realy runs like this, I wonder how they stay in business. And if he says this car could make or break him one more time, I may throw up. This man was the king of Hot Rods and Customs, I hope they're paying him big bucks to look like a fool The frequent trips to Go Cart tracks and ammusment parks to help his crew recover their spirit could be avoided if they managed the shop better and kicked out the cameras.
Barret Jackson's Car Search
I caught the first season of this and it wasn't terrible, but I don't think it should come back. The premise is several teams search for classic cars to auction at Barret Jackson for a profit to be given to charity. They have a limited budget and must consider trends in the marketplace as well as the condition and possible value of the cars they attempt to buy. If they can't get the car cheep and turn it around with little work for a fair proffit it doesn't work. The team that gets the largest proffit from their sales wins. If it comes back for a second season, I'll watch, but if it doesn't I won't miss it.
If anyone can think of an automotive show I've missed let me know and give me your views of it.
I have left out Motorcycle shows such as Orange County Choppers and Texas Hardtails on purpose. Besides, one is fake and the other has more to do with anger management than bikes.
I know it's not Ford specific, but there are enough Fords featured on many of the shows to justify the topic.
Update;Monster Garage,
How I could have left this one off the list I don't know. This isn't the worst Car show on TV, but it's hard to classify. They're not really customizing cars and you don't learn much useful. But it is entertaining and it does involve cars. I guess inspired by the BBC series (via TLC) Junkyard Wars, the idea is to take a car and make it into something else. Like when they took a Mustang and turned it into a Lawnmower or the Explorer into a Garbage truck.
It's better than some, but hard to take seriously. I have to admit I watch it, but I don't feel that should be held against me.
Junkyard Wars,
is on the edge of Car shows, they don't always deal with Cars intentionally. The idea is for teams to compete building some vehicle or device using nothing but what they can find in a surounding junk yard. Another entertaining show, but is it for Car guys?
Thanks to Bob and Kevin for reminding me about Monster Garage. If anyone thinks of others I've missed comment below or email me at
myforddreams@aol.com